Product Description
Introduction
SHINE Shuttering Magnets offer an ideal range of applications perfectly suitable for all kinds of formwork construction, both for wood and steel shutterings. All SHINE Shuttering Magnets have strong power in comparison to their weight.
The Shuttering Magnets also named precast concrete magnetic box are made of super strong neodymium magnetic systme inside of the steel case. It can be activated by simply pressing down the button by the hand or foot. To deactivate them, the magnets are easily release by steel lever (to pull the button on). In the inactive position, the shuttering magnets can be easily removed from the table form. The precast concrete magnets could be used alone or connected with adpator to fix the formwork.
SHINE Shuttering Magnets will meet you requirement at all times.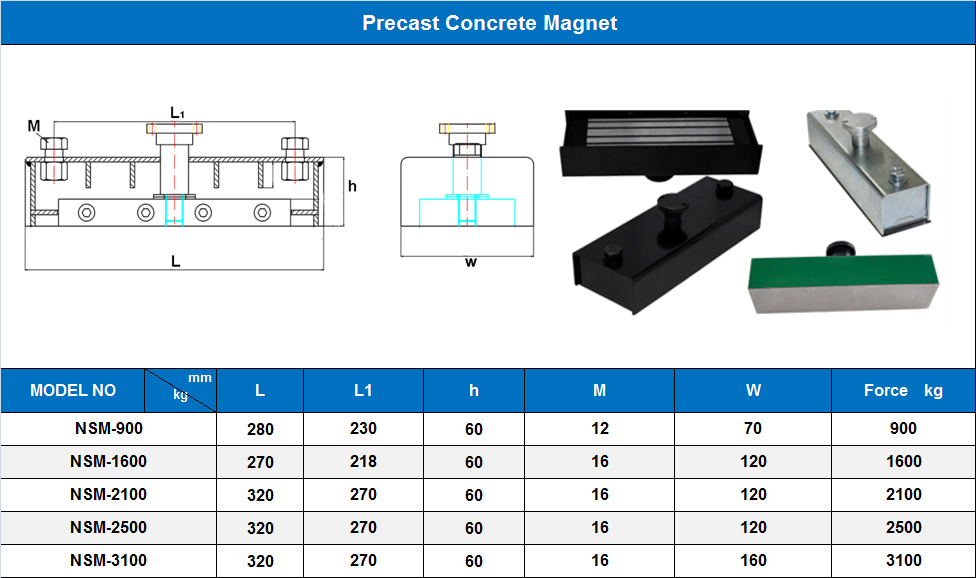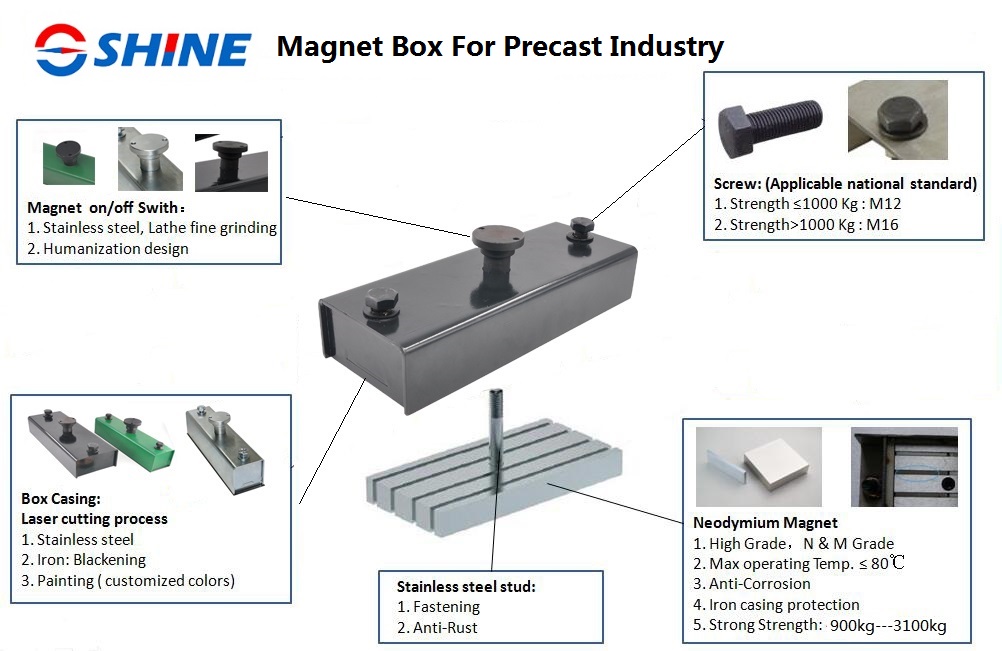 Benifit
- Rare earth magnets provide Unbeatable adhesive force-to-weight ratio.
- Standard application temperature available on request up to 80°C.
- Reducing the complexity and time of the installation of formwork.
- No the need for welding, shuttering magnets does not damage the steel table.
- Low cost, high usage rate.
Application
- Shuttering magnets for pallet circulation systems, steel tables and tilting tables.
- Shuttering for walls, beams, piles, floor slabs, and other concrete products..