Product Description
Introduction
SHINE D70 Strong Bushing Magnet Zinc Coated have revolutionized the precast industry.
The Thread Bushing Magnet are used in the precast concrete production structures to form free spaces in the work-pieces to fix the concrete inserts. Insert magnets are used in magnetic shuttering systems. This equipment type has considerably simplified some production task for the concrete structures producers. It easily gets fixed in the magnet formwork system or on the steel table due to its magnetic properties.

Thread Bushing Magnet are designed and developed for various embedded parts of PC elements, like lifting and fixing socket, anchor channel, recess former etc. When producing precast concrete elements, we need to set aside all kinds of switch hole and pile hole, we also need to embed various connection or lifting socket. Also the insert magnets can be repeatedly used for longtime, save cost, simple operation, and improve efficiency.
SHINE Thread Bushing Magnet process offers long term reliability and cost effective solutions for the precast industry. Our products are durable and they last for years under all conditions.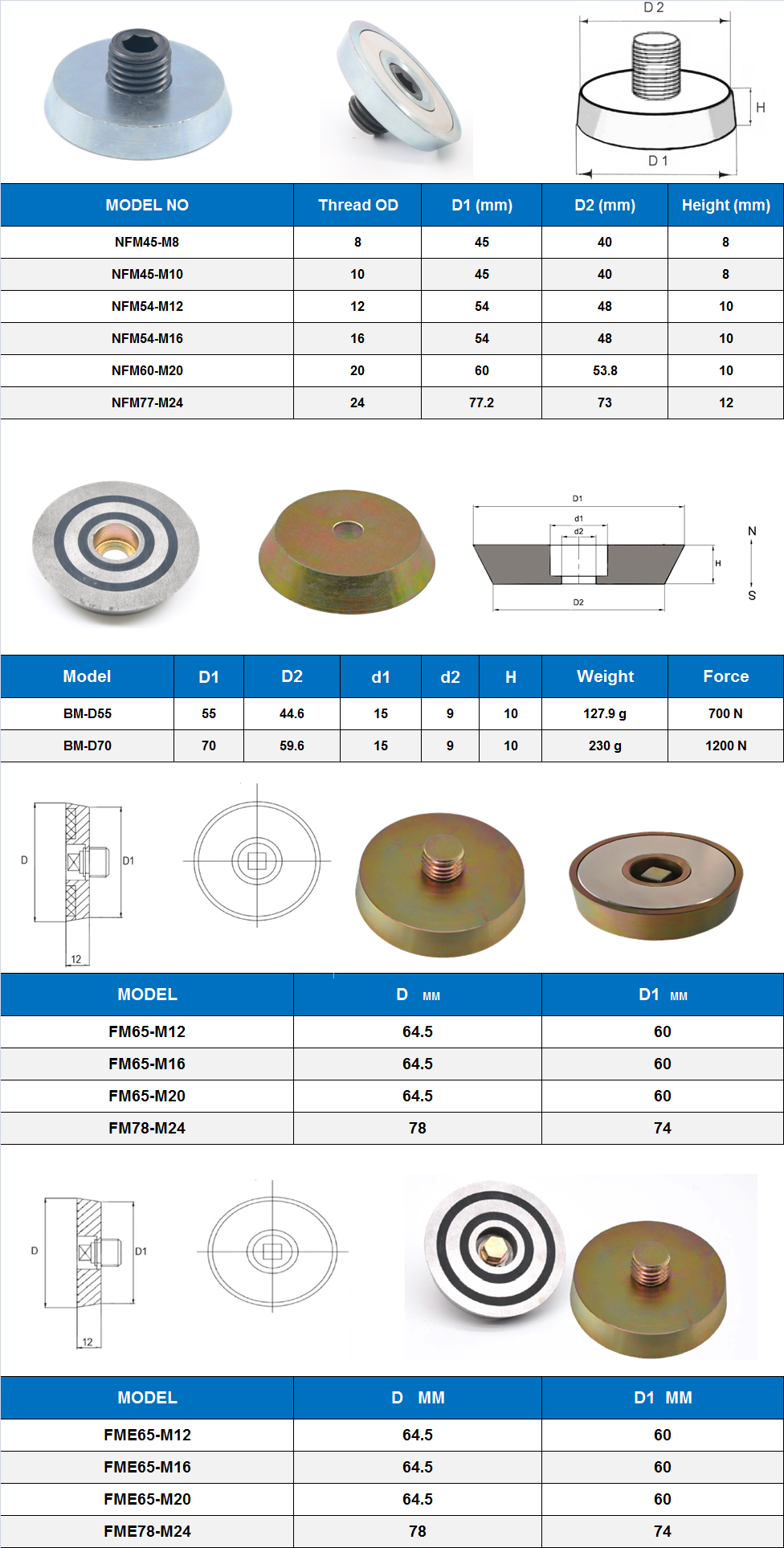 Benifit
- Extremely high magnetic force
- The associated threaded rods are available in thread sizes from M10 to M36
- Conical construction for easy release from the hardened concrete
- High flexibility with exchangeable threaded rods
- Their ability to be reused means that they are environmentally friendly and cost effective
Application
- Thread Bushing Magnet for pallet circulation systems, steel tables and tilting tables.
- Thread Bushing Magnet for walls, beams, piles, floor slabs, and other concrete products..